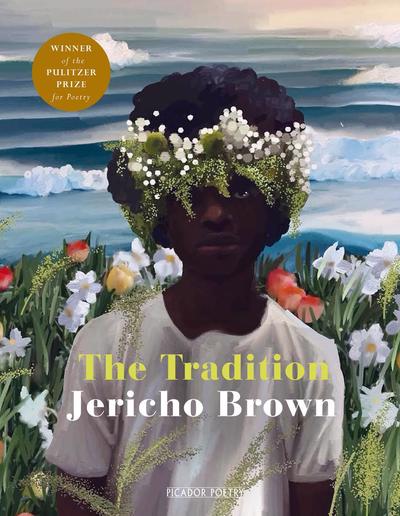 "Crossing" by Jericho Brown
The water is one thing, and one thing for miles.
The water is one thing, making this bridge
Built over the water another. Walk it
Early, walk it back when the day goes dim, everyone
Rising just to find a way toward rest again.
We work, start on one side of the day
Like a planet's only sun, our eyes straight
Until the flame sinks. The flame sinks. Thank God
I'm different. I've figured and counted. I'm not crossing
To cross back. I'm set
On something vast. It reaches
Long as the sea. I'm more than a conqueror, bigger
Than bravery. I don't march. I'm the one who leaps.
From The Tradition. Copyright © 2019 by Jericho Brown. Used with the permission of Copper Canyon Press. 
About the Author
Jericho Brown is author of The Tradition (Copper Canyon 2019), for which he won the Pulitzer Prize. He is the recipient of fellowships from the Guggenheim Foundation, the Radcliffe Institute for Advanced Study at Harvard, and the National Endowment for the Arts, and he is the winner of the Whiting Award. Brown's first book, Please (New Issues 2008), won the American Book Award. His second book, The New Testament (Copper Canyon 2014), won the Anisfield-Wolf Book Award. His third collection, The Tradition won the Paterson Poetry Prize and was a finalist for the National Book Award and the National Book Critics Circle Award. His poems have appeared in The Bennington Review, Buzzfeed, Fence, jubilat, The New Republic, The New York Times, The New Yorker, The Paris Review, TIME magazine, and several volumes of The Best American Poetry. He is the director of the Creative Writing Program and a professor at Emory University.